SANDPIPER Rebuild Kit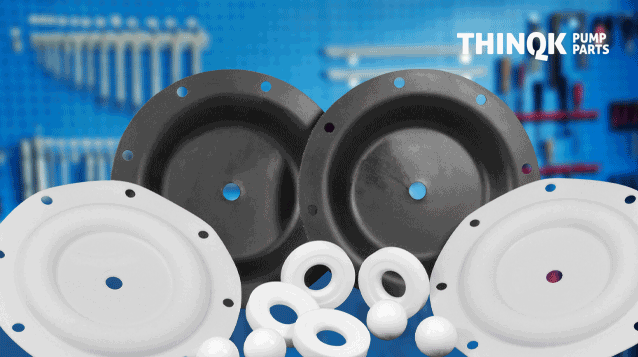 Based in the Netherlands, Thinqk.com is a market leader in supplying replacement parts to the industrial pump industry. Our focus is to identify, design and produce the highest possible quality replacement parts, that have been designed to last. Our range includes many well known and popular brands including Graco, Depa and Sandpiper, amongst others. By supplying items such as the SANDPIPER rebuild kit to our customers, we can guarantee complete peace of mind in the event of a pump failure.
The Warren Rupp SANDPIPER rebuild kit has been produced with attention to each and every little detail, ensuring that it works smoothly in your pump and negates the need for further expensive equipment to be purchased. By tackling any machine breakdown quickly, the replacement rebuild kit SANDPIPER parts can be used immediately, allowing production of your goods and products to continue without further delay.
Equipment breakdown can be hazardous in the workplace and can create issues that are both financial and practical. Just like any production line, it only takes one link to be broken in the chain and everything comes to a standstill. Luckily we are able to provide replacement parts, including the SANDPIPER rebuild kit, with our fast and efficient worldwide service. We regularly ship to clients all over the world and always make sure they receive their Warren Rupp SANDPIPER rebuild kit purchases as quickly as possible.
Our team of experts at Thinqk.com are passionate about their work. We invest major time, effort and finances into researching all the current and new market trends, including the very latest technologies. It is that dedication that enables us to create products like the rebuild kit SANDPIPER to such a high quality. But once we've produced a replacement part, it doesn't end there, in fact our research is a continual part of our business, constantly searching for the best that's out there.

Click Download Button to view available spares for this brand
Click on any icon below for more details.

As well as our passion for technology, we are proud to offer expert customer service whenever required. If you would like more information about the SANDPIPER rebuild kit, we'd love to hear from you. Just contact us via our website.