SANDPIPER Repair Kit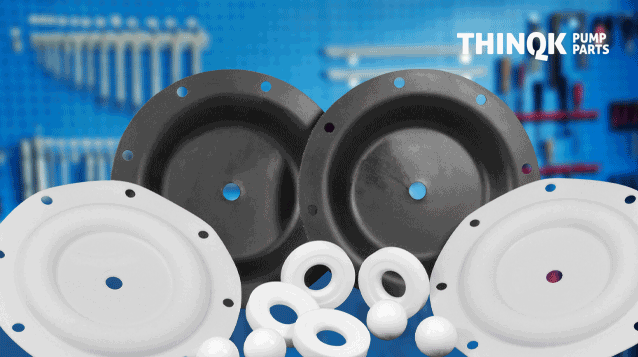 Are you a business owner or manager in the industrial sector? Does your company produce chemicals, deal with food processing, provide the construction and mining industries, or supply the paint industry? Then the chances are, your production line involves the use of an industrial AODD pump. For such an essential part of your operation, it is vital that regular maintenance is carried out but still, over time, the rigours of wear and tear do set in. This is when you need us. From a SANDPIPER repair kit to many other replacement pump parts, Thinqk.com are here to help your business.
We offer a large selection of replacement parts, including the Warren Rupp SANDPIPER repair kit, so that whatever the issue with your machinery, we can help you fix it. The repair kit SANDPIPER is a popular choice, as it is created from the highest standard materials and is focused on using up to the minute technological advances, to keep your business running smoothly.
If you would like more information about the SANDPIPER repair kit, or any other of our replacement parts, just give us a call today, visit our website at www.Thinqk.com, or email us at info@Thinqk.com. We offer a fast and friendly service and can help guide you through the purchasing process, advising if the Warren Rupp SANDPIPER repair kit is the item you need. We are proud to say that our customers can totally rely on both us, and our products.
If you are looking for a part other than the repair kit SANDPIPER, that's no problem. We stock a huge range of replacement parts. But if you cannot easily find the item you need, please contact us and ask about our offline stock. Many thanks for your interest.

Click Download Button to view available spares for this brand
Click on any icon below for more details.